Ultimate Guide About Buying Real Estate In Costa Rica
Expand your real estate portfolio by investing in property in Costa Rica. Our comprehensive guide to Costa Rica real estate provides the information and resources you need to make an informed decision. Whether you are looking for a vacation home, retirement property, or an investment opportunity, Costa Rica's diverse landscape, welcoming culture, and strong economy make it an attractive option. Our guide covers key aspects of the Costa Rican real estate market, including location, legalities, and cultural considerations, as well as tips and strategies for successful real estate investment in Costa Rica.
Situated between the vast Pacific Ocean and the tropical Caribbean Sea, Costa Rica boasts stunning views and breathtaking coastlines. The name "Costa Rica" literally translates to "rich coast," and it's not hard to see why. The country's idyllic beaches are matched by its remarkable biodiversity, which includes majestic volcanoes, lush jungles, and serene lakes. Costa Rica's progressive ecological policies have also helped to preserve its unspoiled ecosystem, making it a popular destination for adventure-seekers and tourists alike.
The locals of Costa Rica, commonly referred to as "ticos," take great pride in their country's natural beauty and vibrant culture. They embody the "pura vida" philosophy, which emphasises a carefree and positive way of life. From guiding tourists through the picturesque beach towns of Playas Del Coco, Tamarindo, Flamingo, Marbella, Manuel Antonio, Playa Panama all the way to the nightlife in the bustling capital city of San José.
Costa Rica has consistently ranked as a top country for happiness and sustainability. According to the United Nations World Happiness Report, it is the happiest country in Central America and the second-happiest in the Americas after Canada. Additionally, Costa Rica's local farms produce gourmet coffee, bananas, and pineapple which not only flavor the distinctive local cuisine but also represent some of the top food exports globally.
With its high rankings and unparalleled ecosystem, it's no surprise that many expats are drawn to Costa Rica for living and investing in properties. Whether you're looking to retire in a tropical paradise, relocate for a new job or business, purchase a holiday home or  Costa Rica land, this guide will provide you with all the information you need to successfully buy Costa Rica houses for sale and Costa Rica properties. From understanding the unique aspects of Costa Rican real estate, to navigating the logistics and legalities of finding Costa Rica real estate for sale, this guide covers all the essentials for a successful Costa Rica vacation or Costa Rica property purchase. It also includes a step-by-step guide to buying a house in Costa Rica and tips for avoiding common pitfalls when dealing with rentals or remote ownership. Whatever your reason for investing in Costa Rican property, this guide will give you the inside track on everything you need to know to make your purchase with confidence.
Background Information to Know Before Buying Property in Costa Rica
Before making any property purchase, it's essential to understand the customs, laws, and regulations in the country, as well as your rights as a foreign owner. Thankfully, the Costa Rica real estate market is one of the most welcoming to foreign buyers. Whether you're an expat, tourist, or investor looking to buy land or a house in Costa Rica, the following tips can help make the process as smooth and successful as possible.
Also, one of the most sought after regions for real estate in Costa Rica is Guanacaste, from the beautiful beaches of Tamarindo, Playa Hermosa, and Flamingo to the lush greenery of the Nicoya Peninsula. As a result, it's important to explore the Guanacaste real estate listings and find the right property that fits your needs.
Why Buy Property in Costa Rica?
The top reason people cite for buying property in Costa Rica is the exceptional quality of life. This country is known for its relaxed philosophy of life, delicious fresh produce, pleasant climate, and low crime rate. The cost of living is also lower than many Western countries, allowing residents to enjoy a high standard of living. The quality of essential services such as healthcare, education, and infrastructure is comparable to that of wealthier countries like the United States or Canada. Costa Rica places a strong emphasis on environmental protection, and as a result, the majority of the country has access to green-sourced electricity and carbon-neutral energy. Additionally, English is widely spoken, making communication simple. With a steady flow of tourists and a low crime rate, Costa Rica is considered a safe bet for rental investments in the Western hemisphere.
One of the most popular regions for real estate in Costa Rica is Guanacaste, known for its beautiful beaches, lush greenery, and cool places to stay. There are many options available in the region, from Guanacaste condos to Guanacaste homes, beachfront real estate, and even Guanacaste land, making it easy to find the perfect property to fit your needs. Whether you're looking for a vacation home, retirement property, or an investment opportunity, Guanacaste has something for everyone.
Legal Rights When Purchasing Property In Costa Rica as a Foreigner
In Costa Rica, foreign property buyers are granted the same legal rights as locals, a rarity among countries worldwide.This legal protection is one of the primary reasons that foreign owners and investors find real estate in Costa Rica so appealing. 
While the opportunities for purchasing homes or land in Costa Rica are ample, there are certain restrictions in place for certain types of properties that neither locals nor foreigners can purchase or develop. These include the 50-meter zone and the 150-meter zone.
The 50-Meter Zone: 
To preserve the natural beauty of the beaches and coastlines for public enjoyment, the first 50 meters from high tide to inland is designated as public property and cannot be bought or sold.
The 150-Meter Zone: 
The 150-Meter Zone: Beyond the first 50 meters, the next 150 meters is typically considered municipal property. Some municipalities may lease it for 20 years (with possible renewal) and in some cases, foreigners must share ownership with a Costa Rican citizen. However, there are exceptions such as Tamarindo and Potrero Beach, where foreigners can typically purchase beachfront properties starting directly after the 50-meter mark, making it a popular location for beachfront real estate.
Property Titles for Real Estate in Costa Rica
When buying property in Costa Rica as a foreign, it is important to understand the legal processes and ensure that the property is fully registered and titled. Thankfully, most of the real estate on the market in Costa Rica has already gone through these steps, making it easy to verify the legality of a property and avoid potential scams. However, it is important to be cautious if a property is not yet registered and titled, as it can be a more complex process and can open up the possibility of future claims. To ensure a smooth and stress-free transaction, it is recommended to prioritize properties that have already been fully vetted and registered.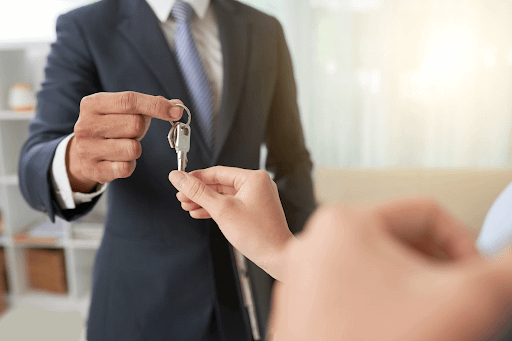 2. How to Find Your Dream Property in Costa Rica
Costa Rica offers a unique combination of modern conveniences and breathtaking natural landscapes. Enjoy access to state-of-the-art schools, hospitals, stores, and public transportation while also having the opportunity to live in a secluded location for easy access to outdoor activities like hiking, exploring rugged natural beauty, and enjoying various water sports like surfing, snorkelling, fishing, and scuba diving. Experience the tranquillity of waking up to the sound of peaceful waves on your own beachfront property, in contrast to the fast-paced lifestyle of a larger city. Embrace your love for outdoor and water sports and make your dream life a reality in this beautiful country.
Once you have a clear idea of what you're looking for, you can begin to explore the pros and cons of purchasing a home, condo, land, or rental property in Costa Rica. The country is known for its foreigner-friendly real estate market and offers a wide range of options for those looking to invest in a vacation home, retirement property, or investment opportunity. With its diverse landscape, welcoming culture, and strong economy, Costa Rica is an attractive option for real estate investment.
Are you looking for a change of pace and a chance to reconnect with nature?
Costa Rica is the perfect destination. Imagine waking up to the relaxing sounds of birds, ocean, fresh breeze and the view of a volcano. It's the perfect way to start your day.
You will still have access to modern amenities such as up-to-date schools, hospitals, stores and public transportation, but you'll also have the opportunity to escape the busy life of a larger city and enjoy the peace and tranquillity of a remote location.
In Costa Rica, you'll also be surrounded by like-minded people who have also decided to buy a vacation home or move abroad to be closer to nature. The expat community is broad and united, making it easy to make new friends and explore the area together. Whether you're looking for adventure or relaxation, Costa Rica has something for everyone. Don't miss out on the opportunity to experience this unique culture and breathtaking scenery for yourself. 
Having easy access to outdoor activities such as hiking, fishing, surfing, snorkelling, ATV riding, bird watching and many more.
When considering your options in Costa Rica, it's important to take into account the different regions available. 
The Guanacaste Province of Costa Rica is a popular destination for tourists and expats alike. Known for its lush rainforests, stunning beaches, and vibrant culture, this region offers the perfect balance of natural beauty and modern amenities. From the world-renowned surf spot at Tamarindo to the secluded coves of Conchal, to some of the country's most popular national parks, including Rincon de la Vieja and Santa Rosa, which offer hiking trails, hot springs, and an array of wildlife. In addition to its natural beauty, Guanacaste also offers access to modern amenities such as the Daniel Oduber Quirós International Airport, golf courses, and luxury hotels. The area also has a strong expat community, making it easy for newcomers to settle in and make friends.
If you're considering moving to Guanacaste, it's important to note that the cost of living is relatively high compared to other parts of Costa Rica, but the trade-off is the access to all the above-mentioned amenities and the high standard of living. The area is also generally safe and has a good infrastructure, making it easy to get around and access necessary services.
Overall, Guanacaste Province is a great choice for those looking for an escape to nature, adventure and luxury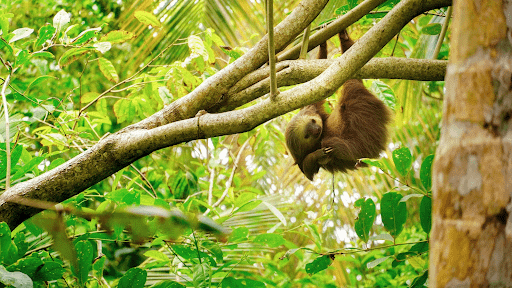 The Caribbean side of Costa Rica, also known as Limón Province, is a unique and lesser-known destination that offers a different experience from the more touristy areas of the country. The region is known for its diverse culture, stunning beaches and untouched nature.
One of the main attractions in Limon province are its beaches, which are known for their crystal clear waters, and the relaxed and laid back atmosphere. There are also many other outdoor activities, such as snorkeling, diving and fishing in the Caribbean sea. The province is also home to a number of national parks, such as Tortuguero and Cahuita, which offer an array of wildlife and diverse ecosystems.
The Limon province is also known for its Afro-Caribbean culture, which is reflected in the music, food, and traditions of the area. Visitors can enjoy traditional dishes such as rice and beans, and dance to the rhythms of reggae and calypso music.
On the downside, the Caribbean side of Costa Rica is less developed than the Pacific side, which means that it may be harder to find certain amenities and services. Additionally, the infrastructure is not as good as on the other side of the country and it can be more challenging to get around.
If you're considering moving to Limon Province, it's important to keep in mind that it can be more isolated than other parts of the country, but it offers an authentic and unique experience. The area is also relatively safe and has a strong community, making it easy for newcomers to settle in and make friends.
Overall, the Caribbean side of Costa Rica is a great destination for those looking for an authentic, off-the-beaten-path experience. With its stunning beaches, diverse culture and untouched nature, it's easy to see why this region is becoming increasingly popular among tourists and expats alike.
Once you've decided on your preferred region, it's time to explore the pros and cons of purchasing a home, condo, land, or rental property in Costa Rica. Whether you're looking for a permanent residence or a vacation home, Costa Rica has something for everyone.
Buying a Home in Costa Rica as a Foreigner
Costa Rica's strong real estate market makes buying a home  easy. Whether you're looking for a ready-to-move-in home or a property that you can customise with your preferred amenities, such as a small garden or swimming pool, there are plenty of options to choose from. However, as a foreigner, it's important to keep in mind that the process may have some unique challenges.
Pros and Cons of Buying a House in Costa Rica as a Foreigner
If you're looking to buy a home in Costa Rica, there are plenty of options available. From different styles, sizes, and surroundings, you'll be able to find a home that suits your needs and preferences.
Safety and security are top priorities when it comes to choosing a community in Costa Rica. There are plenty of options for safe communities that offer privacy and security for residents.
Owning a home in Costa Rica generally offers more spacious living areas than other options such as renting an apartment.
Costa Rica is known for its peaceful and tranquil atmosphere, and once you're there, you'll feel a sense of serenity that will immediately boost your happiness.
The architecture of homes in Costa Rica is designed to blend seamlessly with the surrounding infrastructure, making it easy to feel at home in the local community.
As the buyer, you'll be responsible for all upfront costs associated with buying a home in Costa Rica.
If you choose an older construction, it's important to keep in mind that maintenance costs may be higher.
Buying a home in Costa Rica may also require some adjustments and adaptions to the culture and amenities. Be prepared to embrace the change and make some compromises.
Buying a Condo in Costa Rica as a Foreigner
If you're not quite ready to commit to purchasing a house, buying a condo in Costa Rica can be a great alternative. Condos in Costa Rica are known for their top-notch security, with many properties being gated communities that feature 24-hour surveillance. Additionally, condos often come with the added benefit of having an on-site maintenance team and front-office management to take care of the building and surrounding areas. This makes them a popular choice for those looking for a holiday or seasonal home, as the staff members take care of the upkeep and maintenance.
Pros and Cons of Buying a Condo in Costa Rica as a Foreigner
One of the biggest advantages of buying a condo in Costa Rica is the sense of security and community that comes with it. Many condos are designed specifically for vacationers or expats, which means you'll have the opportunity to connect with others who have similar interests and lifestyles.
One of the financial benefits of owning a condo is the shared cost of upkeep and management, which can make it more economical than owning a house.
Condos are often ready-to-move-in, and come equipped with modern amenities such as up-to-date appliances and facilities like swimming pools, communal seating areas, and easy access to public transportation.
However, it's important to keep in mind that condos often come with restrictive rules, policies and regulations that may impact your sense of freedom and privacy.
Shared spaces like common areas, hallways and elevators may impact your sense of privacy and freedom, which is something to consider before making a decision.
Additionally, owning a condo may provide less privacy than other living options, like owning a house.
In terms of decor, condos may have some restrictions and you may have to compromise on your personal style.
Buying Property in Costa Rica for Investment
Investing in Costa Rica's real estate market is becoming an increasingly popular option for those looking to diversify their investment portfolio. In addition to buying property for retirement, relocation, or as a vacation home, some individuals purchase property solely for investment purposes. This type of real estate investment can provide a steady source of income, as well as the potential for long-term appreciation.
Costa Rica's real estate market is diverse and offers a range of opportunities, but it can also be expensive. It's important to do your research and fully understand the market conditions before making a decision. It's also worth seeking professional advice from a real estate agent, lawyer and a tax expert before making any investment. This will help you to navigate the complex legal and financial aspects of real estate investment in Costa Rica, and help you make informed decisions about the properties you're considering.
To sum up, investing in Costa Rica's real estate market can be a smart way to diversify your investment portfolio and generate a steady source of income, but it's crucial to take the time to fully understand the market, the legal and financial aspects of buying property in Costa Rica, and the potential risks and rewards before making a decision.
Reasons to Invest in Costa Rica
Many people choose to start their investment in Costa Rica by listing their property for rent throughout the year. The country's real estate market has proven to be stable and reliable, making it a popular choice for long-term investments. This means buying property with the expectation that it will increase in value over time and provide a source of income through rental income or dividends.
Investors in Costa Rica come from a wide range of backgrounds, from high-income individuals who own luxury beachfront properties, to middle-class investors who are looking for a way to earn a second income. According to estimates, the average investment owner spends around 6-8 weeks in the country, leaving ample time for rental income from vacationers and other renters.
Even in a slow economy, property rentals in Costa Rica can earn a net return of around 8%, in addition to standard capital growth. For example, a property worth around $150,000 can still generate net earnings of $12,000 even after all fees and expenses are taken into account. Costa Rica is considered one of the most lucrative markets for Caribbean real estate investment.
International Investor-Friendly:
 The legal system in Costa Rica ensures that foreign investors have the same rights as local citizens when it comes to purchasing and owning property. However, it's important to check with the local municipality to ensure that there are no exceptions or special regulations that apply to foreign investors.
Continuous Revenue Stream:
 The tropical climate of Costa Rica increases the potential for a steady stream of income all year round. While Costa Rica may have a traditional peak season and a low season, the diverse range of activities and attractions in the country attracts visitors throughout the year. This diversity of tourism offers a great opportunity for year-round income.
Consistent Economic and Political Climate:
 Costa Rica is a republic that maintains positive relationships with developed nations, and has a history of consistent economic and political stability. This makes it a more secure option for investment compared to other nations in Central America.
Varied Investment Options:
 Costa Rica offers a range of investment opportunities, from purchasing land, beachfront property, a house, or a condo and renting it out for profit. The country's real estate market is flexible, providing investors with multiple options to choose from.
Improving infrastructure: 
Costa Rica's infrastructure is constantly evolving, with new railways, bridges, and highways being built. This makes it easier than ever to reach previously remote locations, and improves living conditions in these areas. Residents now have more direct access to essential services such as hospitals and other amenities.
Stunning Natural Landscapes: 
Costa Rica is home to a plethora of regions that are nothing short of idyllic, with breathtaking natural landscapes that are sure to attract vacationers, adventure seekers, and tourists. Investing in these areas can provide a steady flow of income, making it a reliable investment option. You can also use the property as your own personal retreat between rentals or during renovations.
The Major Steps to Purchasing Property in Costa Rica
Once you have identified the ideal location and type of property, it's time to take the necessary steps to make it your own. By following these steps, you can move forward with the purchase process and secure your dream property. It is advisable to seek the assistance of a reputable and experienced real estate agent, who can guide you through the process and ensure a smooth transaction.
How to Find the Right Costa Rica Real Estate Broker ?
In Costa Rica, there is no mandatory certification required for individuals to operate as real estate brokers. As such, it is crucial to exercise caution and ensure that the agent you engage with is a paid member of a reputable real estate association. The Costa Rica Global Association of Realtors (CRGAR) is currently the most widely recognized and respected organization in this field. Membership in this association serves as a guarantee of professionalism, ethical conduct, and adherence to industry standards, providing added transparency and security for foreign buyers.
Upon securing the services of a reputable broker, the next steps in the process of acquiring property typically involve:
1. Make an Offer
Make an Offer, the initial step is to express interest and make an offer on the property, to set yourself apart from other potential buyers. It is common practice to make an offer that is lower than the asking price. The offer should be competitive enough to secure the property, yet not exceed its estimated value. To determine the worth of a property, research comparable sales in the area and consider obtaining an assessment from a professional appraiser.
2. Finance Your Property
Finance Your Property, obtaining local financing as a foreign investor in Costa Rica can be challenging, as many lenders require applicants to be legal residents of the country. While it may be possible to secure grants or loans as a significant developer, alternative options for funding your property in Costa Rica include utilizing home equity loans on existing properties, utilizing savings, or tapping into retirement funds.
3. Consult an Attorney
Seek Legal Counsel, a reputable broker can assist in recommending a reputable local attorney to handle the necessary "due diligence report". It is mandatory to have a due diligence report as a legal document to prove that the purchase is legitimate. The report typically includes verifying the registration of the title for sale, checking for outstanding mortgages or liens on the property and ensuring that all taxes have been fully paid. The lawyer will also be responsible for drafting and executing the official sales contract.
4. Sign the Deed
 Sign the Deed, complete the purchase transaction in accordance with Costa Rican law by having a local Notary Public confirm and formalize the purchase. This includes signing the deed and recording the transaction with the Public Registrar. While physically being present in the country is not required, you can opt to sign the documents remotely or authorize your attorney to act on your behalf through the use of a power of attorney.
5. Pay Required Closing Fees
Pay Required Closing Fees, be prepared for any necessary closing costs by anticipating and budgeting for them in advance. Typically, the buyer and seller each pay for half of the closing costs, but it is important to verify this with the seller early on. These costs may include deed transfer taxes of about 2.3% of the sale price, as well as attorney association  (Colegio de Abogados de Costa Rica) fees of around 1.5% of the sale price. In total, closing costs may amount to as much as 3.8% of the declared value of the property.
4. Understanding Property Management When Purchasing Property in Costa Rica
When purchasing property in Costa Rica, it may be beneficial to consider working with a property management company. These firms can assist in maintaining and overseeing the upkeep of your real estate, ensuring compliance with local laws, and managing any rental income from the property. This can be especially useful for absentee owners who wish to rent out their property independently or through online platforms such as Airbnb. Property management companies can also handle important legal documents and property taxes on your behalf, and can help to maintain the condition of your property, especially if it is located in a rural area. This can also enhance the property's appeal to potential renters and investors, and protect your investment.
Annual property management ongoing costs to consider include the following:
Property taxes (0.25 %)

Homeowner Association (HOA) fees

Landscaping and exterior maintenance

Utilities

Cable and WiFi

Standard security

Potential maid or pool services

Luxury taxes for hotels, villas, or beachfront rental properties
Research and compare different property management firms to find one that specializes in managing properties like yours annual maintenance can be as low as $1.000 or as high as $25,000. 
Ask about their experience with properties in similar locations (e.g. rural vs urban) and their strategies for controlling maintenance costs. Create a budget for annual maintenance and work with the management company to develop a plan that fits within your budget and protects your investment.
5. Pitfalls to Avoid When Purchasing Property in Costa Rica as a Foreigner
Purchasing real estate in Costa Rica can be a rewarding experience, but it's important to be aware of potential pitfalls. To ensure a smooth process, it's crucial to:
Understand the legal requirements and regulations of the real estate market in Costa Rica. Don't assume that the process is straightforward, and make sure to have written documentation of all transactions.

Vet potential real estate professionals carefully. Choose verified realtors who are members of CRGAR, and seek recommendations from other expats or professionals you trust.

Avoid rushing into a purchase. Take the time to complete all necessary paperwork and register with the appropriate governing bodies to avoid potential legal issues in the future.

Inspect the property thoroughly. Visit the property multiple times at different times of the year and consider hiring a surveyor to fully evaluate the property and its surroundings before making an offer."
6. Purchasing a Property to Permanently Relocate to Costa Rica
Costa Rica is a highly sought-after destination for investors and retirees alike, thanks to its picturesque landscapes, warm climate, and welcoming culture. The country has a thriving community of expats who often engage in activities such as recreational golf, scuba diving and snorkelling, surfing, and even workshops for wealth-building or artistry. Relocating to Costa Rica can provide you with a range of benefits including:
Breathtaking views and natural beauty

A comfortable and consistent climate

A rich and vibrant local culture

Low crime rates

A sense of camaraderie with other expats

A stable real estate market

Adequate amenities and infrastructure

Strong protection of foreigner rights

Low overall cost of living
If you're considering purchasing property, homes, condos, businesses or anything real estate related in Costa Rica, please feel free to contact us. We also offer tours to help you explore the country and find the perfect spot for you.